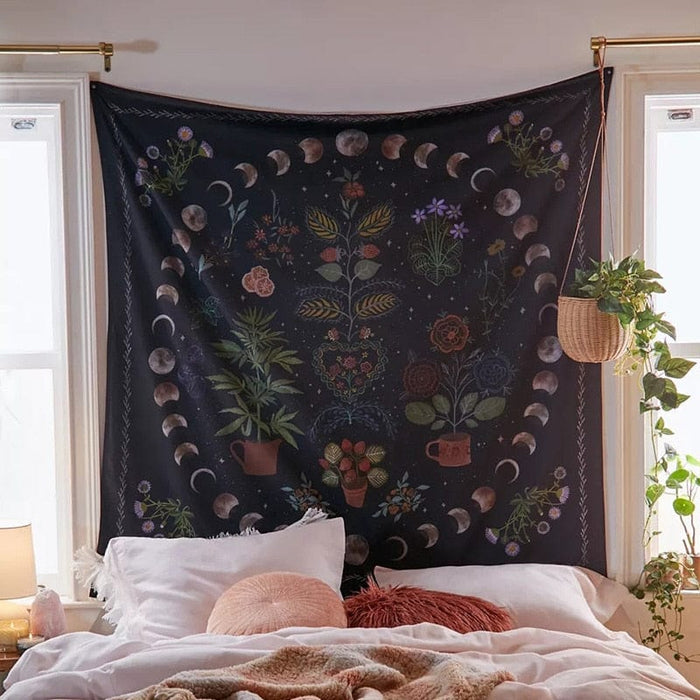 Botanical Moon Phases Tapestry
Original price
$45.00
-
Original price
$45.00
Botanical Print Tapestry. Aesthetic Floral Moon and Flowers
Botanical Moon Phase Tapestry! This is a gorgeous botanic moon phase print, perfect for your home, bedroom or even student accommodation!
Starry Curtain perhaps? Floral blanket? Can be used for many different purposes.
Give your home a beautiful tapestry decoration. Bloom by the moonlight with this gorgeous tapestry! Featuring a lunar phase motif circling the edge, detailed with imagery of potted plants flourishing amidst.
Celestial and Floral. Beautiful Potted plants and stages of the moon cycle.