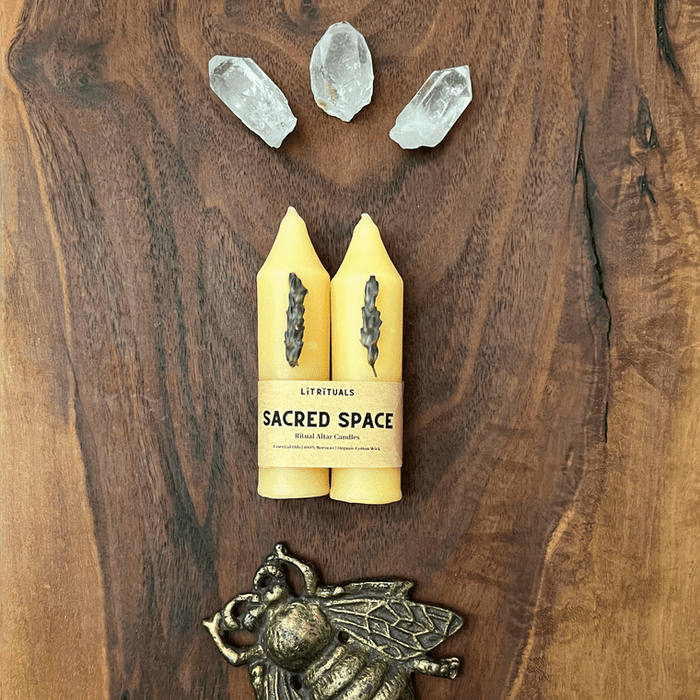 Sacred Space - Beeswax Altar Candles
Original price
$12.00
-
Original price
$12.00
Now containing even more beeswax, with triple the burn time as the previous candle . 

These 100% beeswax candles are great for times of ritual. Lightly scented with Lavender essential oil & adorned with an adorable sprig of lavender. Comes in a bundle of two.

Size: (approx. 4") Due to the organic nature of the wax the color of these candles is susceptible to bleaching if left in the sun for even a small bit of time.

- 100% organic cotton wick.