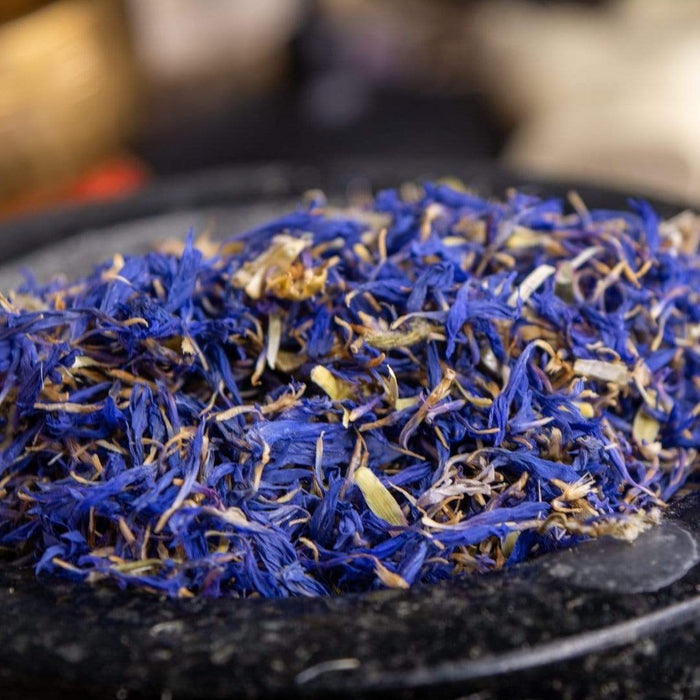 Blue Cornflower
Sold out
Original price
$7.77
-
Original price
$7.77
Using Blue Cornflower during your ritual can open your psychic sense. Place these petals on your 3rd Eye while meditating. Take in it's beautiful magickal color. This herb is a great additional to any spell to enhance your communication with your guides and to assist in receiving a clearer message while reading Tarot or Oracle.
Gender: Feminine
Element: Earth
Powers: Enhancing psychic abilities, Love, Communicating with Fairies, Abundance and Blessings.

All Herbs have been blessed under the Full Moon and charged with crystals. 
And they're grown in our very own Organic Garden.

Each bag is - 3" x 5"  and contains 1 oz of dried herb.

USE Discount - 5FOR20 
To get a discount on any five herbs of your choice. Ending soon.