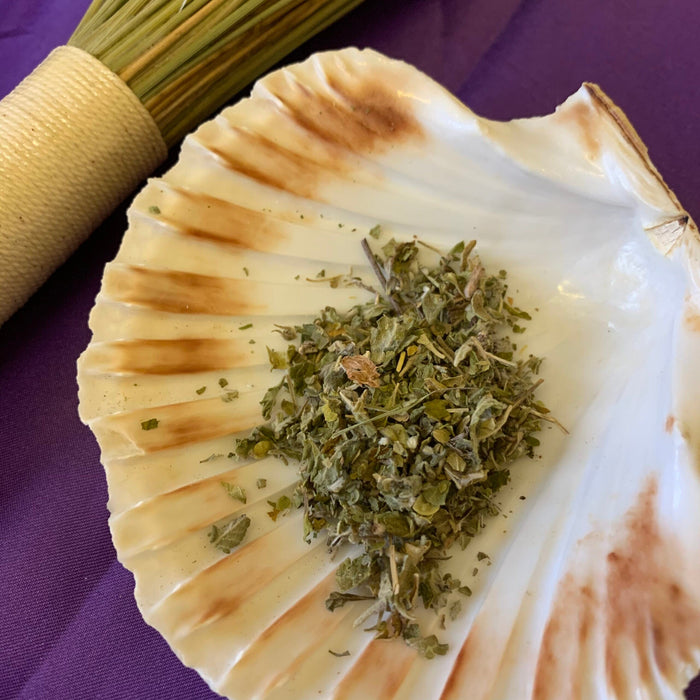 Damiana Leaf
Original price
$10.00
-
Original price
$10.00
Damiana corresponds to the planets Venus and Jupiter and the element Fire.
Damiana is a useful tea or smoke before ritual, especially where an altered states of consciousness is be involved, and aids with meditation  and divination. It is also a good addition to ritual incense. It is also wonderfully helpful in sex magick spells.
Damiana can be smoked or drunk in a tea to aid with lucid dreaming. While some also say that Damiana helps them to sleep, others may find that damiana actually interferes with sleep, and so combine it with sleep aid herbs, such as passionflower and lavender but try it by itself first before experimenting.
Each bag is - 3" x 5"  and contains 2 oz of dried herb.