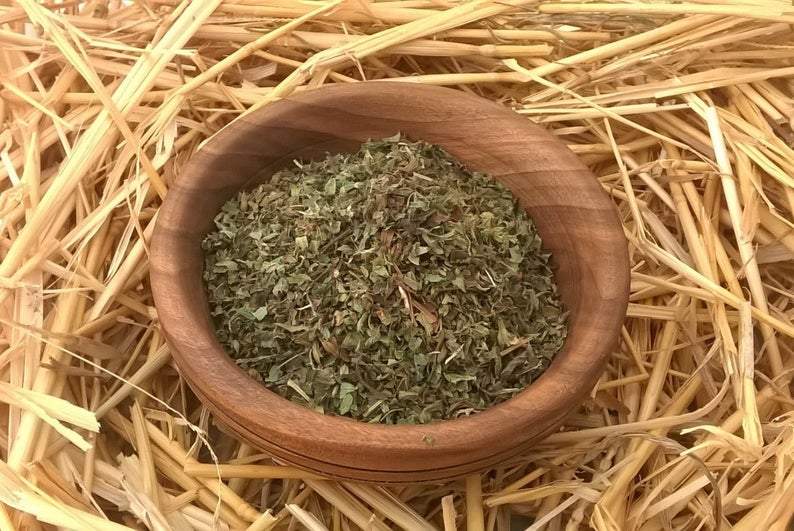 Lemon Balm
Original price
$10.00
-
Original price
$10.00
Lemon Balm promotes good health and prosperity. Worn or carried it diminishes despair, tempers abnormal moods and soothes frenetic energy. Prepared as a tisane, Lemon Balm helps to mend a broken heart and strengthen a wounded spirit. Infused in a bath, it enhances self compassion and attracts loving vibrations in the pursuit of romance. Kept near the bed the herb aids in combating restlessness and inducing rejuvenating sleep. 
Element: Water
Influence: Venus and The Moon 

Each bag is - 3" x 5"  and contains 2 oz of dried herb.

USE Discount - 5FOR20 
To get a discount on any five herbs of your choice. Ending soon.