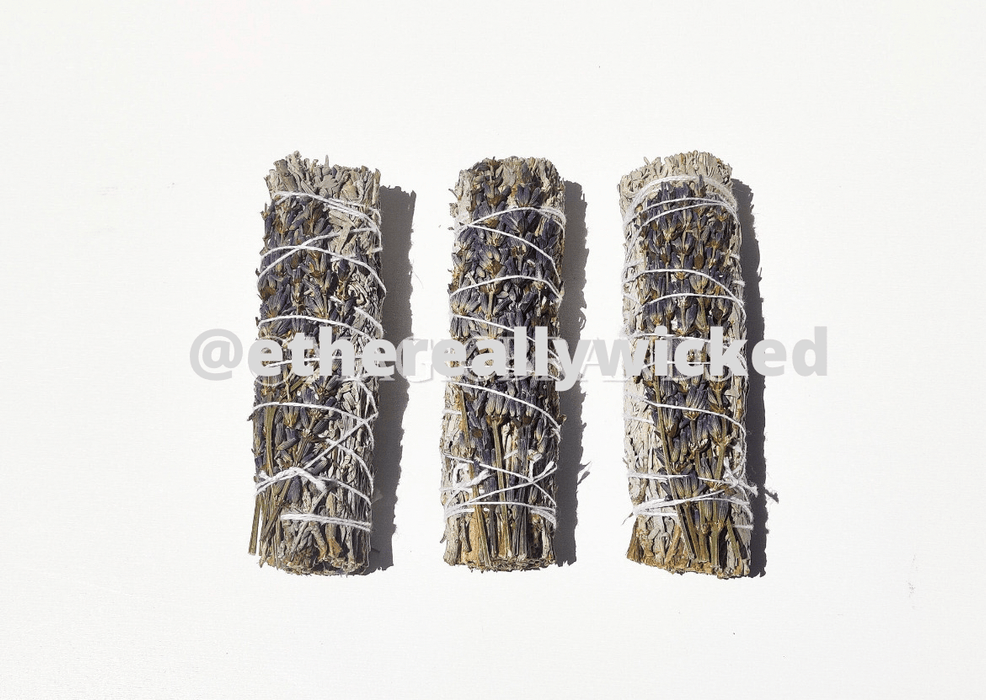 Lavender Sage Wand
Original price
$12.00
-
Original price
$12.00
Cleansing with Blue Sage and Lavender is ideal for negative energy, encourages emotional balance and centering, attracting positive energy and light when emotionally or spiritually tired or lacking motivation, ridding yourself of other people's negative emotional energy (stress, anger, envy, anxiety, or bad intentions), and rejuvenation and renewal to start fresh after moving into a new home, after overcoming adversity, after an argument or after illness.
You can smoke cleanse your home, work place, car, yourself, or loved ones.
Lavender: Research supports that lavender its useful for treating anxiety, insomnia, depression, and restlessness. In addition, lavender is believed to have antiseptic and anti-inflammatory properties.