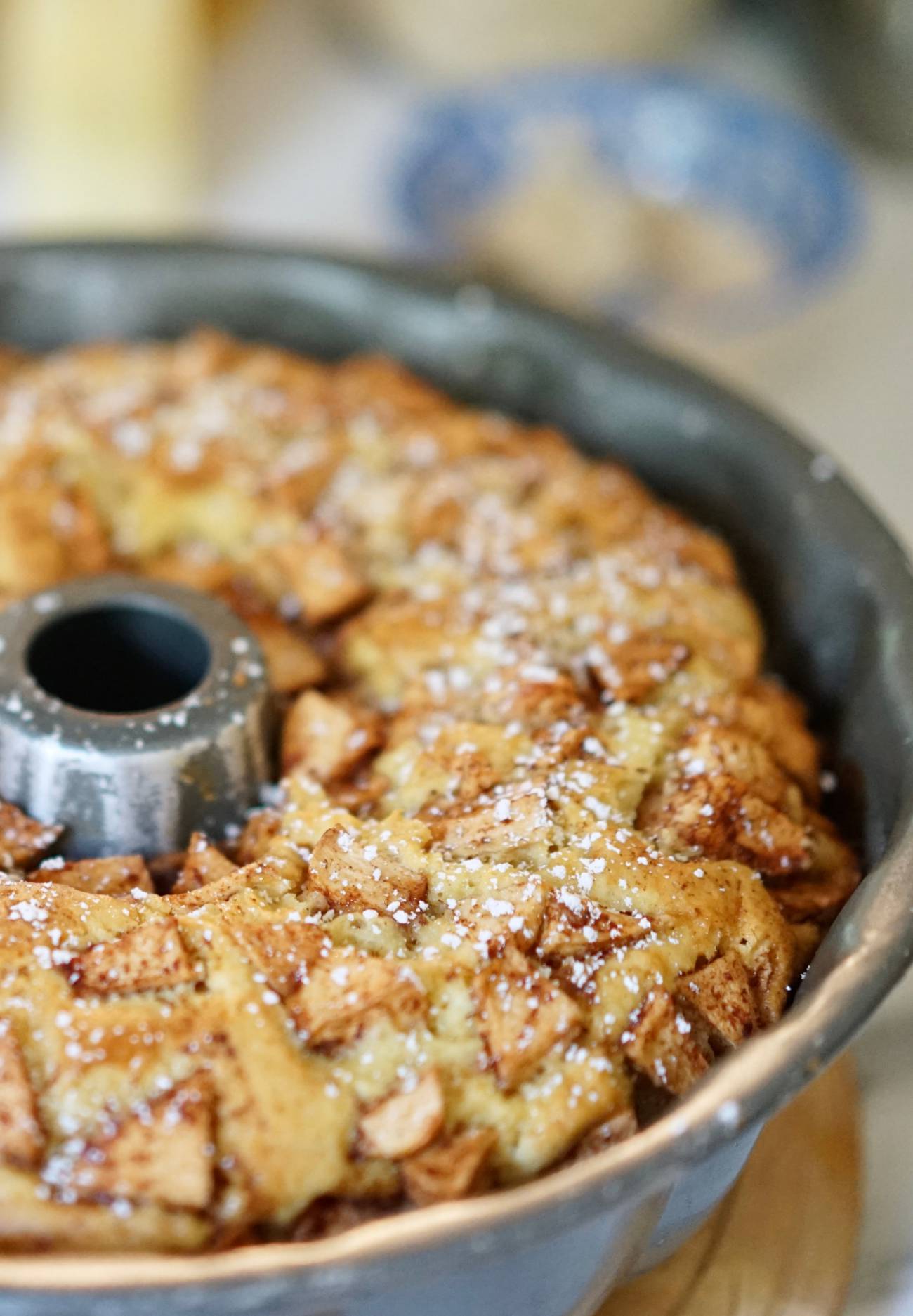 Mabon Apple Cake Recipe
Mabon: The Autumn Equinox
September 22nd, 2021
Festival of Harvest,
when day and night are equal
𝓜𝓪𝓫𝓸𝓷 𝓑𝓵𝓮𝓼𝓼𝓲𝓷𝓰𝓼!
Are you a Kitchen Witch? Here's a little recipe I've used to celebrate the beginning of fall! I hope you can get some use out of it. This recipe is easy for any level of kitchen witchery you're at. :) 
Lots of love, please be kind as this is how I like to celebrate and there are many other ways to practice witchcraft.
MABON APPLE CAKE RECIPE:
- 2 cups of sugar (or maple syrup)
- 2 eggs
- 1/2 cup of softened margarine
- 2 cups of flour
- 1/2 teaspoon of salt
- 1 teaspoon of baking soda
- 1 teaspoon of cinnamon
- 1 teaspoon of nutmeg
- 4 apples ( 4 for the cake)
- 1 cup of chopped nuts (my favorite is walnuts)
Cast a circle, and wash your hands before starting. 
In a small bowl, mix sugar, margarine, and sugar. Set this aside and get to your dry ingredients.
Mix your dry ingredients together, and while you are mixing you should think about the wonderful love you want to give and receive this season. Cut your apples into cubes Now you mix your wet and dry ingredients together, once this is done add your cut apples into the bowl to mix all together. Add your chopped nuts. Oven bake at 350 °F for 25-30 minutes
☾ Stay Witchy ☾
🍂 Blessed Be! Happy Mabon 🍂