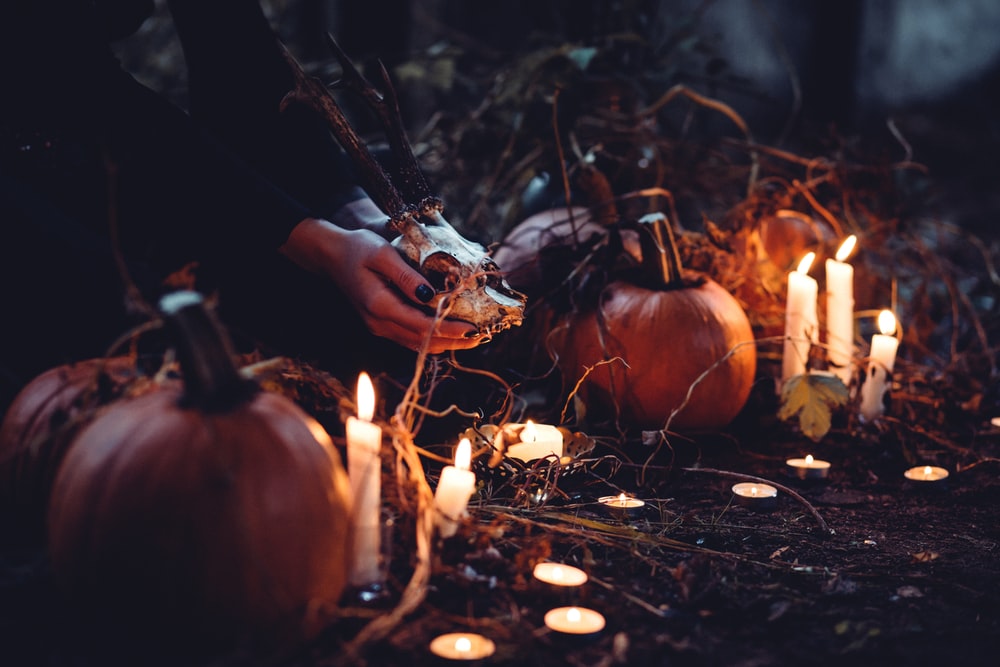 How to Celebrate Mabon
Celebrating Mabon
Despite being in what's described as a "tech-obsessed" society, Wednesday Sept. 22nd is the Fall Equinox (also known as Mabon, pronounced May-bun), and no doubt blogs the world over will be posting about rituals and traditions to be performed that day.
I had originally sat down to share one of my own rituals for this magical day, but then thought to myself "Who are you writing this for? Many people you know don't have the time or the materials on hand (or the time to get the materials) to perform a ritual!".
Point taken.
Even for myself, I'm busy from morning til night on a daily basis, between family and business and college obligations, as well as my own spiritual and magical practice, self-care, gardening, and numerous doggie walks...
Taking time out to reconnect with ourselves, with the cycles and the rhythms of the earth, with nature, and with the greater meaning inherent in our lives, is important. It's vital, because it nourishes our souls, and it creates a container for that which is mysterious and divine and universal inside of us to take shape and be a part of our experience.
Fully committing to a ritual, big or small, is a deeply healing act, because it brings us back to Source and back into our power. It also gives us the space and time to honor what is truly, deeply, on a soul level important to us. No matter how disconnected you might feel from yourself, from nature, from a meaningful existence, when you allow yourself to indulge in a ritual, that block or disconnect dissolves.
SO RATHER THAN SPELL OUT A RITUAL FOR SOME OF YOU TO FOLLOW STEP BY STEP, I'VE MADE SOME SUGGESTIONS BELOW TO CREATE YOUR OWN EQUINOX RITUAL.
Have a feast! Include as much seasonal and local produce as you can.
Drink wine, and make a toast to all that you are grateful for, AND, in acknowledgement of your successes this year. As a non-alc alternative, you can drink grape or pomegranate juice. I especially like the symbolism of the pomegranate in relation to the myth of Persephone, who's consumption of six pomegranate seeds while in Hades ushered in the six fallow months of winter, followed by the six fecund months of summer.
Write and send small notes of thanks to people who have supported you or enriched your life in the past year.
Go to an orchard and pick your own apples.
Make your own beer or wine, or bake a loaf of bread from scratch.
Clean and declutter your home. Switch out your summer wardrobe with your fall/winter one in your closets. Make preparations for the colder months (for those of you in those climes). Sweep out the dust and detritus with a broom.
Bake an apple pie.