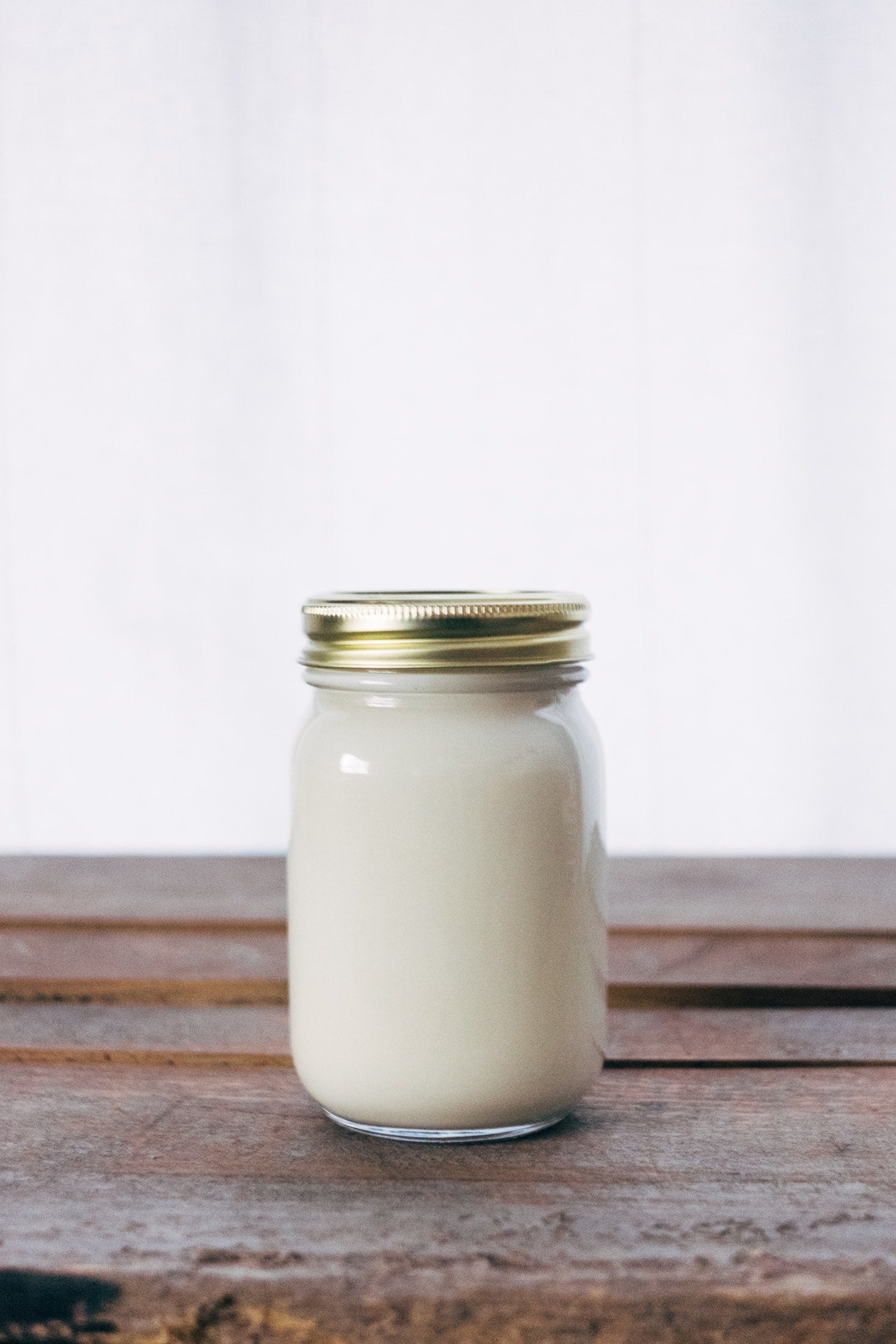 Witchy Moisturizing Hand Cream
This protective cream is a wonderful barrier to winter weather, and helps soothe and heal chapped, raw, or dry hands. If you prefer it as a salve, simply omit steps 3-5, adding the essential oils to the oil/wax mixture as soon as the wax is melted and pouring that directly into your containers instead. This recipe makes about 1 ½ cups cream, or a little less than 1 cup salve. You can make the cream without using a blender, but be aware that it will take a little longer, and is best made with the help of a friend. To store, keep out of direct sunlight and heat, and use within one month.
Ingredients:
1/4 cup calendula infused organic olive oil
1/4 cup organic sweet almond oil
1/4 cup organic grapeseed oil
1/8 cup organic coconut oil
1 tablespoon beeswax pastilles/granules
1/2 cup organic rose hydrosol or distilled water
1/4 tsp vitamin E oil or one large capsule, punctured 
8-15 drops of any of the following essential oils: rose, myrrh, sandalwood, geranium, atlas cedar (optional)
Clean, empty containers (small tins or baby food containers work great), rubbed clean with vinegar or rubbing alcohol and thoroughly dried
Directions:
Blend the first four ingredients together in a double boiler over low heat until warm.
Stir in the beeswax pastilles until completely dissolved and remove from heat.
Pour the hydrosol, vitamin E, and essential oils into a clean blender. You may use a large bowl instead if you'll be whisking by hand.
Cover the blender and turn it on low until a vortex forms in the middle. Uncover the blender and gently pour the warm oil/wax mixture in the center in a long, thin stream. Continue to mix until thoroughly emulsified, scraping down the sides with the spatula from time to time to make sure everything is blended. (Note: If you are doing this by hand, have a friend pour the oil into the bowl while you whisk the hydrosol mixture quickly. This will take longer than if using a blender.)
Using your spatula or a spoon, pour cream into the containers of your choice, rapping them gently against the table to ensure no air bubbles are trapped in between the cream and the jar.